SLAM Partners with Brands, Artists around the Game for Exclusive Product Drops
SLAM is excited to announce ØNE 'N DØNE, a new celebration of the game through product, storytelling and collaboration. These ØNE 'N DØNE drops will be released in limited quantities and available only once, with each of these tier zero collaborations made in partnership with some of SLAM's favorite brands, artists and creators to develop products, merchandise and collectibles that are inspired by and rooted in basketball storytelling. This month's launch of the program is set to honor the NBA's 75th anniversary with releases happening throughout the upcoming basketball season that align with different hoops storytelling moments.
ØNE 'N DØNE's first drop is a collaboration with artist Victor Solomon and will be released on October 28th to celebrate the tip-off of the NBA season. Scheduled drops throughout the season include collaborations with Actively Black, Always BIY, Colle, Collect and Select, Color Blind, DFNS, Fifty2Hundred, Good Looks!, Greg Yuna, IIInflux, Jeff Hamilton, King Saladeen, Literally Balling, NBA Paint, Rokit, Sophia Chang, Utopia, Warren Lotas, Who Cares Supply Co and other surprise collaborators.
Across the entire assortment of products there will be something for every basketball fan. A preview of the various drops includes lifestyle apparel like tees, hoodies and shorts, home goods like candles and pillows, collectibles like trading cards and artist sculptures and a few one-of-one special edition pieces.
"Our approach for ØNE 'N DØNE was to partner with creators who impact basketball culture through their creativity, passion and commitment to the game, and there is no better moment than the NBA's 75th anniversary to kick off these collaborations," said Jeff Chen, Senior Director of Integrated Marketing for SLAM. "Products have always created tangible memories for consumers. We hope each of these collaboration products bring our fans a feeling of nostalgia and excitement as we tell stories around iconic moments in basketball culture."
Slamgoods.com/one-n-done will host the full drop calendar, product purchase information and stories about each collaboration. After this season's launch, SLAM will continue to create different tier zero collaborations under the ØNE 'N DØNE banner. The mission will always be to celebrate hoops culture by creating products made to inspire, amplify and honor iconic basketball moments and stories.
"We're excited to share these drops with our global hoops community," adds Chen. "Everyone we're partnering with is extremely talented and gifted. As we continue to unlock new ways to tell basketball stories, we're just scratching the surface of our brand's potential for new product lines and collaborations in addition to our existing offerings."
As the most authentic brand in basketball storytelling for almost three decades, SLAM has grown into a global lifestyle brand and multimedia property with 20-plus social channels, a burgeoning merchandise division (SLAM Goods), and multiple franchise events (SLAM Summer Classic) annually with over 17 million engaged followers across the globe.
SLAM has recently brought on former Nike and Spring marketing executive Les Green as only the second CEO in company history. We've also recently announced a first-look NFT deal with Autograph, a platform co-founded by Tom Brady that brings together the most iconic brands and legendary names in sports, entertainment and culture to create unique digital collections and experiences. As a launch partner for their basketball vertical, Autograph users will have access to SLAM's 300-plus cover archive dating back to 1994, featuring some of the greatest basketball players over the last three decades.
The post ØNE 'N DØNE: SLAM Partners with Artists, Brands and Creators around the Game For Exclusive Product Drops appeared first on SLAM.
SLAM's 2021-2022 NBA Preview: Bold Takes For the Upcoming Season | SLAM
SLAM Fam, you already know what time it is.
The NBA regular season returns tomorrow, and with that, we decided to hit you with a few bold season predictions to get you hyped for the upcoming season.
While we know that there's been a lot of takes floating around on Twitter and NBA season previews out there already, we're entering the chat and dropping a few predictions of our own—from thoughts on who will snag Defensive Player of the Year to which teams will make major waves in the League this year.
The Boston Celtics will have a major comeback season and prevail all the way to the Eastern Conference Finals.
Deyscha "Sway" Smith, Associate Editor
This offseason has been filled with uncertainty all across the L, but one thing's for sure: the Celtics will make a major comeback this season. Al Horford is back in the Bean, All-Star Jayson Tatum is ready to step up and be the leader that he is, and the vibes inside The Auerbach Center were apparently hella competitive during training camp. If they bring that same energy this season and actually show up and show out, the Celtics will make major waves all the way to the Eastern Conference Finals. We're going to manifest this one.
Jalen Green will take home Rookie of the Year.
Elijah Hamilton, Editorial Intern
SLAM 231 cover star Jalen Green will take home the ROY award this season. He generated a massive buzz with his strong performances in the NBA G League Ignite along with the Vegas Summer League and preseason. You can tell he is going to be given the green light to just shoot—which will definitely lead to some big scoring nights for the 6′ 6″ guard throughout the season.
The Warriors will become serious contenders for the Western Conference crown and face off against the Lakers in the WCF before taking it all the way.
DaQuan McFarland, SLAM Intern
Despite the last couple of seasons, one which they fell short by a thread in making it to the playoffs, we can't forget that the Golden State Warriors are back to make a statement to the NBA. Andre Iguodala is back after two seasons with Miami, Draymond Green says he's ready to shoot when the opportunity is there, and even Klay Thompson is reportedly on his way to getting cleared for a full return to practice. It seems like the Bay is back in business, and of course, with one of greatest shooters of all-time, Stephen Curry, the team will get back to their championship-winning ways. Also, I'm calling it now: Jordan Poole will have a breakout season this year.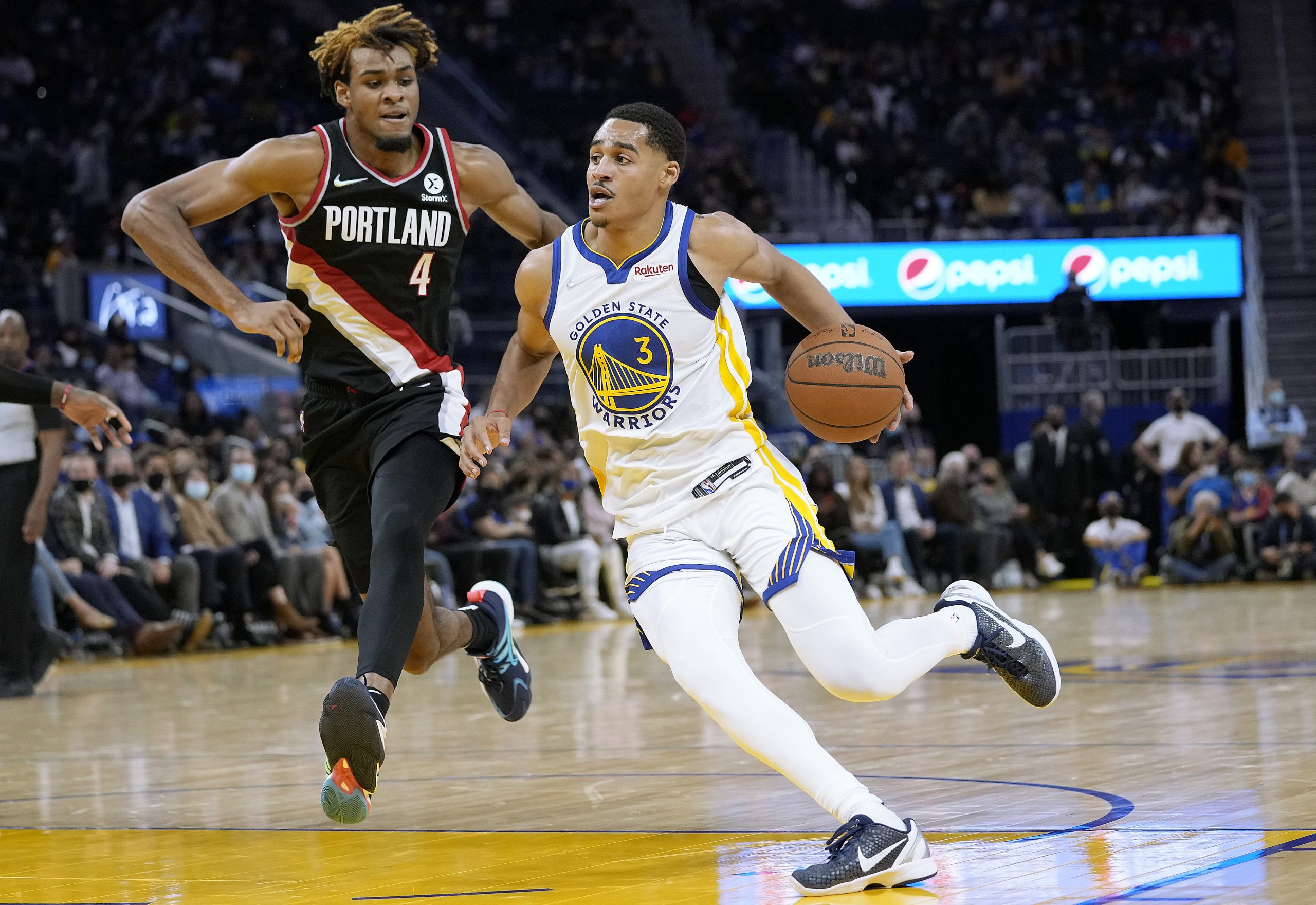 Trae Young will win MVP and the Hawks will dominate the Eastern Conference.
Christian Quezada, Senior Video Producer.
Ice Trae will win his first MVP and the Hawks will win 60 games. Atlanta is loaded with athleticism, defense, and shooting and in the playoffs, Trae Young proved to be one of the most unstoppable basketball players of all time. The Hawks have already shown us that they can compete at an elite level and they weren't even healthy then. This year, at full strength, good luck to them in the Eastern Conference.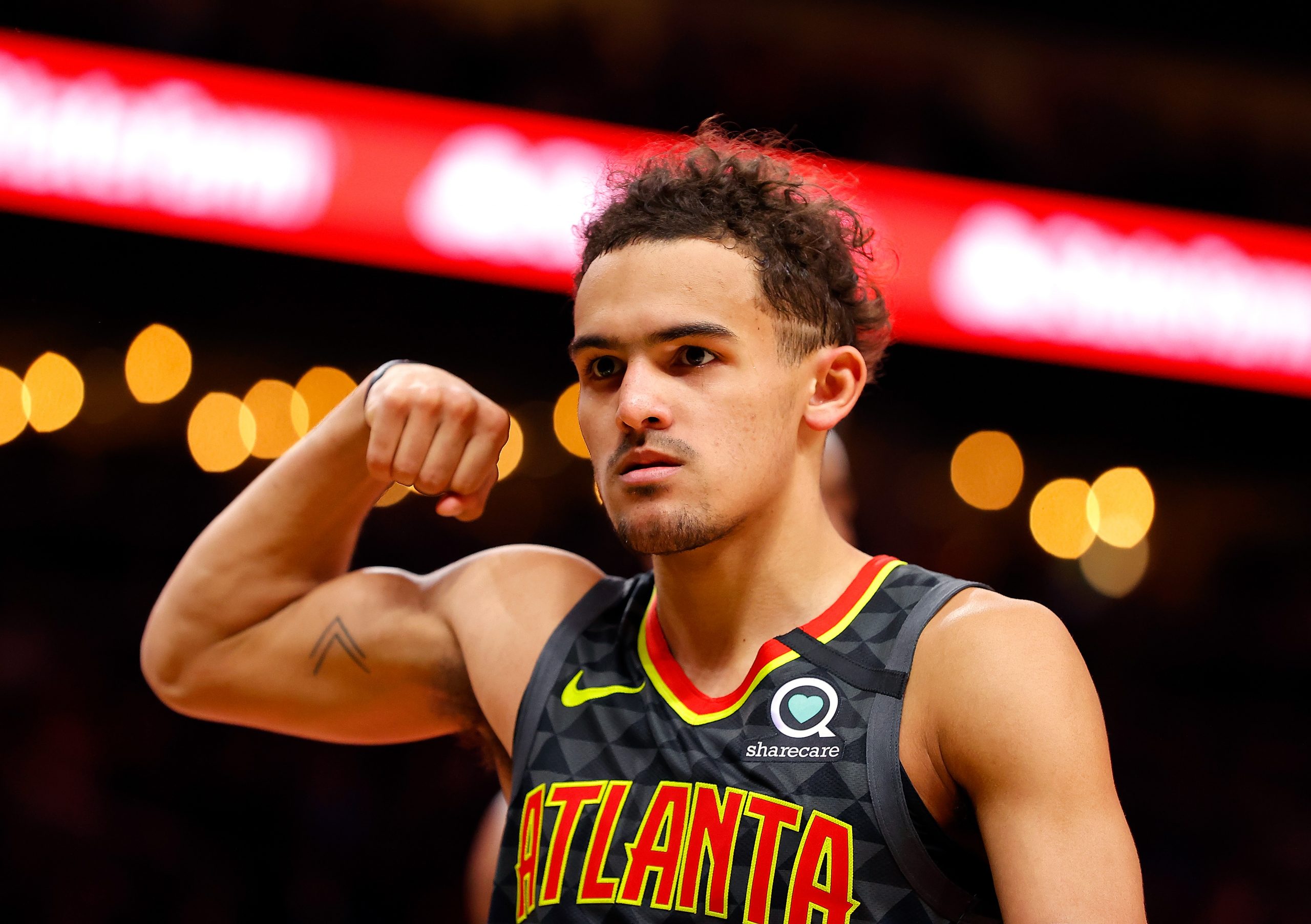 The New York Knicks will run it back and solidify themselves as a major contender all season long.
Andres Puerta, SLAMFTW
There's been a few ECF predictions already, but I'm bringing the New York Knicks into the conversation. With new additions of Kemba Walker at point guard and Evan Fournier at shooting guard, the Knicks will improve their offense greatly. A healthy Mitchell Robinson will also help the Knicks defensively and offensively as a true center. There were great flashes of Immanuel Quickley and Obi Toppin last season, and with those two now entering their second year in the L, they'll definitely have a better feel of the NBA.
If the Knicks receive the same contribution or more from Derrick Rose coming off the bench as the Knicks' sixth man, that will be a major contribution as well. There's nothing better than playing at Madison Square Garden with a winning team.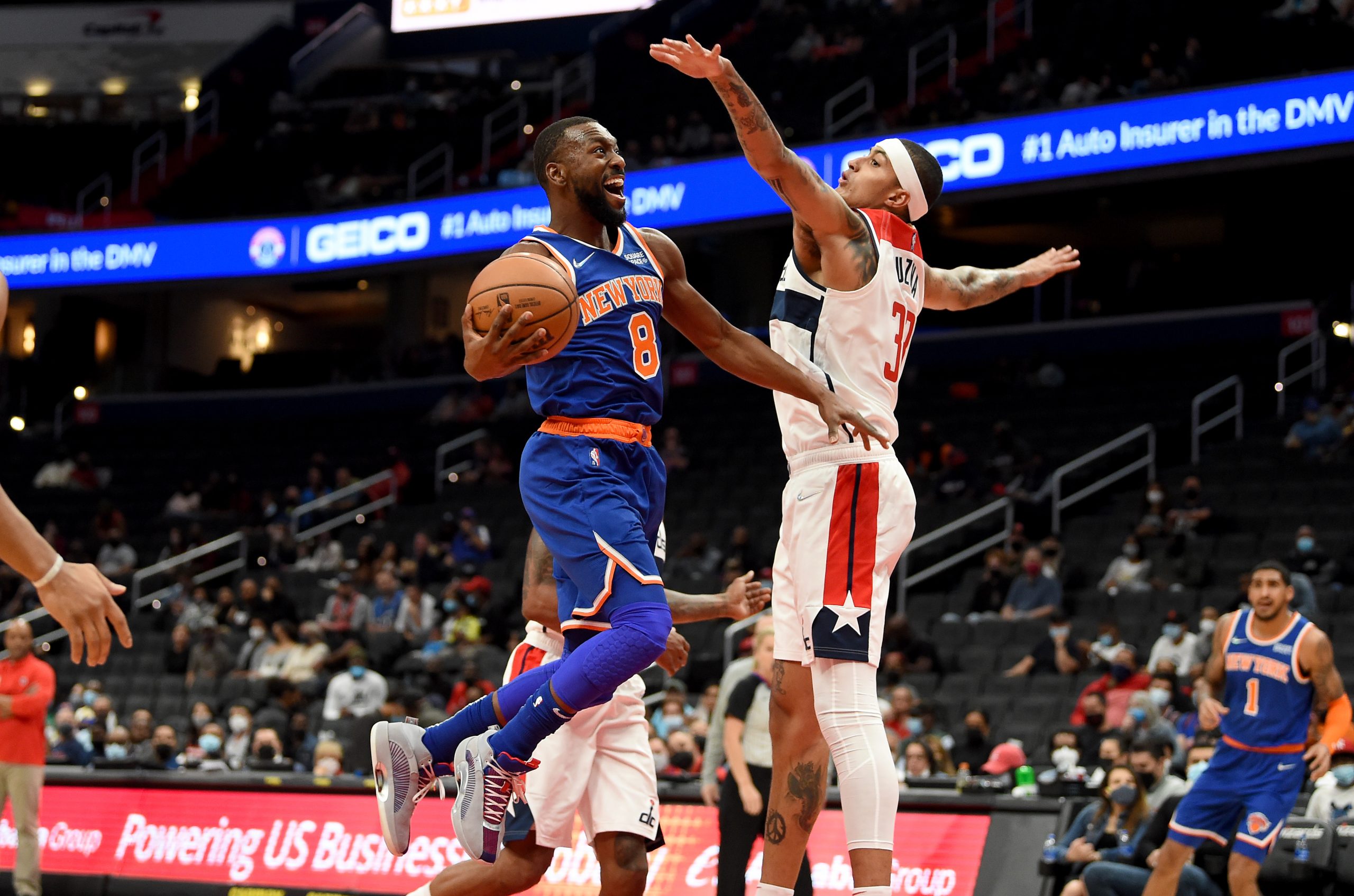 Mitchell Robinson will have a breakout season and win DPOY.
Jared Ebanks, Editorial Intern
The Knicks' resurgence last season came without the play of center Mitchell Robinson, who was limited to just 31 games. Over the offseason, the 7-footer has said that he's added 20 pounds to his lean frame, now weighing in at 280 lbs. If that's the case, the added bulk and already 7'4 foot long wingspan will have The Mecca calling for DPOY honors for their center.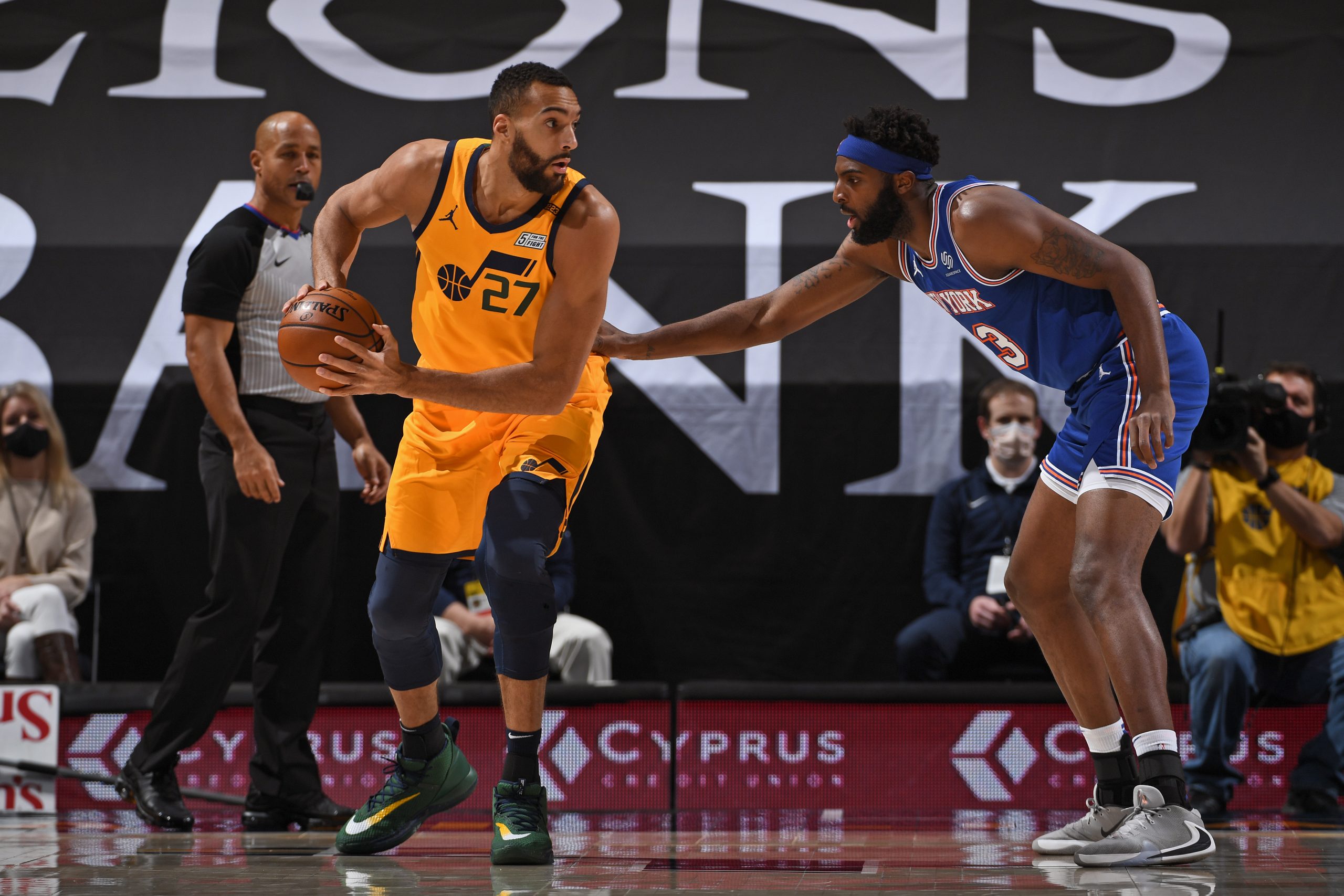 The Los Angeles Lakers will secure a spot in the NBA Finals.
Saheem Anthony, SLAM Intern
With LeBron James, Russell Westbrook, Carmelo Anthony and Anthony Davis, plus a few other important pieces, the Lakers will definitely show the world that age is simply just a number. Preseason records are one thing, but once this stacked roster finds their rhythm, they are going to make a historic run. If you know, you know.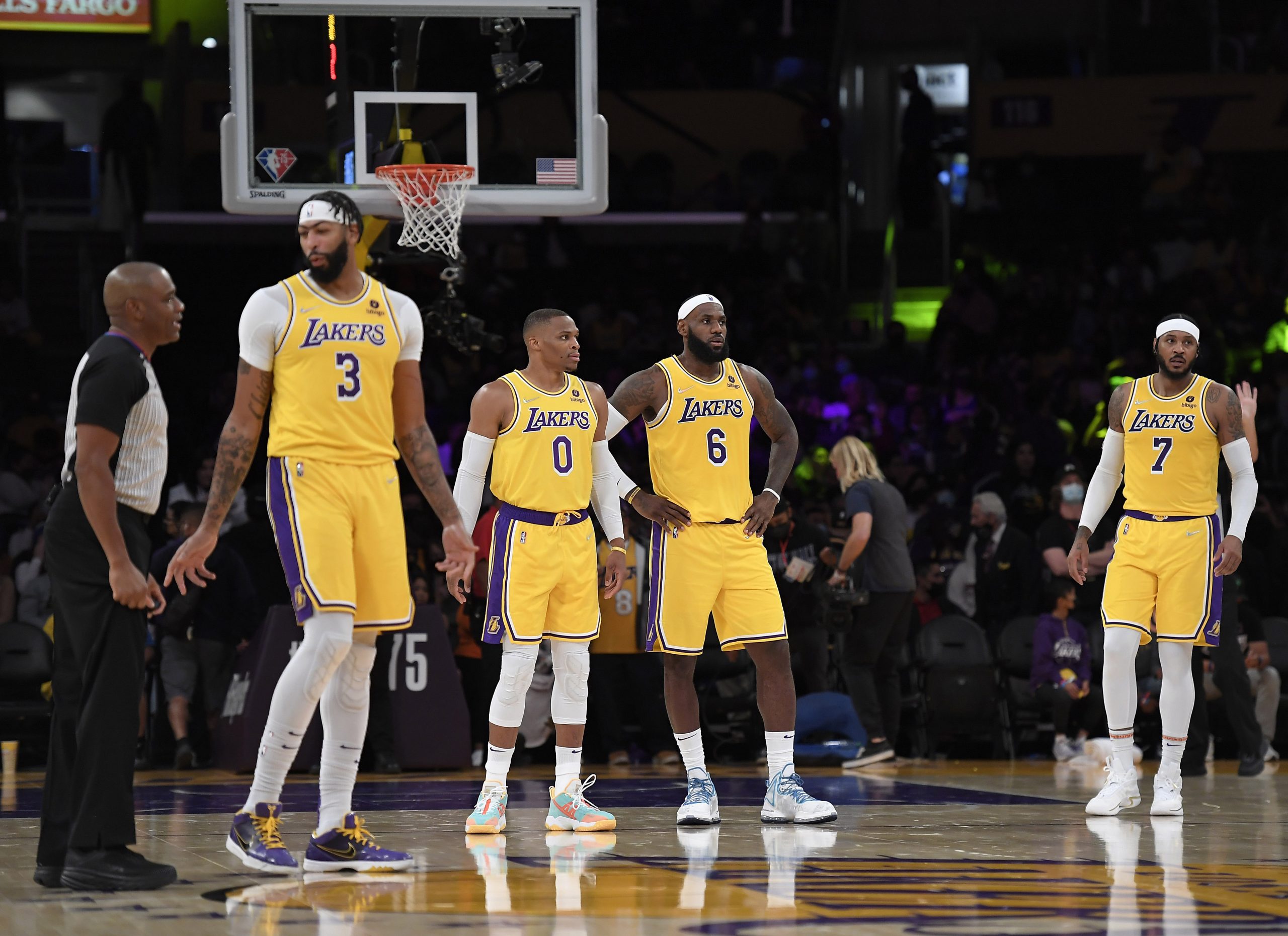 ---
Photos via Getty Images.
The post SLAM's 2021-2022 NBA Preview: Bold Takes For the Upcoming Season appeared first on SLAM.