'I'm a True PG': Kennedy Chandler is Ready Make His Mark at Tennessee | SLAM
It's spring, 2019, and Kennedy Chandler is strategizing on how to make his big splash on the national stage once and for all. He's wrapping up his sophomore year at Briarcrest Christian School in Memphis, TN, and the AAU season is on the horizon. Two years into his high school career, he's developed a name locally within Grind City, but for whatever reason, he just can't seem to get the same kind of love outside of the Tennessee borders. He's been putting in the work. He's been outplaying his opponents. He knows it. But it just hasn't translated into getting his fair share of recognition on a country-wide scale.
He knows he has to take it to another level this spring and summer in order to avoid falling through the cracks. Even if that means thinking outside the box and making drastic changes and bold sacrifices. And, so, he does.
Chandler ultimately chooses to leave his local AAU program and instead joins Mokan Elite, one of the top programs in the prestigious Nike EYBL circuit. The move requires him to hop on a flight every Friday so that he can practice with the team 450 miles away in Kansas City, MO, throughout the weekend, and then hop on a flight right back home every Sunday to return to school. The move would automatically place Chandler on the grand stage. All he had to do was perform, and the weekly travel sacrifices would pay off.
"It was tiring. I had to do schoolwork when I was in Kansas City," Chandler recalls of his Mokan days. "I missed school every Friday. I was like, Am I even going to pass? Because I was missing school [sometimes]—either I was going to school and checking out early or I flew Friday night. So it was a tough decision for me to make.
"My name was nowhere freshman year. I tell people I had doubted myself freshman year. Was this even for me? Because I was getting no looks. My name wasn't out there. I was just a freshman point guard playing at a Christian high school in Memphis, TN. After I played for [Mokan Elite], my first game with Mokan, I picked up four offers in one day and that's when I knew—like, Yeah, it's coming. It's starting. Four offers in one day, that's more than the [total] offers I had before. I only had three offers before entering that first game in Atlanta for the first EYBL session."
He hasn't looked back since. The offers began to pile up by the dozens. From Duke and Kentucky to North Carolina and Kansas, he soon became one of the most sought-after recruits in the Class of 2021.
Mokan went on to win the EYBL title that summer—the program's second title after winning it all with Trae Young and Michael Porter Jr a few years back—by defeating a Jalen Green-led Team WhyNot in the championship, capping off in grand style a summer for the ages for Chandler.
But going to Kansas City wasn't the only sacrifice Chandler found himself making. A year later, the 6-1 guard boarded a flight again, this time to Wichita, Kansas; and it wasn't a round-trip. Looking to take it up a notch once again, and willing to make the necessary moves in order to do so, the point guard left Briarcrest Christian after nine years—yes, he had been attending the same school since second grade—and enrolled in a school almost 600 miles away for his senior year. At Sunrise Christian Academy, Chandler had left behind family and longtime friends in order to join a program that competed in a challenging national schedule. He was simply looking to test himself as he prepared to make the jump to the collegiate level.
And just like he did when he changed AAU teams, Chandler found a way to lead his newest squad to another championship game, this time taking Sunrise to the GEICO Nationals title game. They would fall short to Montverde Academy but nonetheless Chandler had left an even bigger impression on scouting services—he walked away from high school as the unanimous top rated point guard in the country on ESPN, Rivals and 247 Sports.
"I never expected to leave all my friends and family not being able to see me because of the pandemic. This was the second hardest choice I ever made. Me going to a school 12 hours away from home. My family had to watch my games online," says Chandler. "I loved the school, Coach [Luke] Barnwell, the team, the coaches, the players. I'm glad I made that move [last] year…I never been that far away from home. For Kansas City, I was just flying out of town every weekend, but this was like college. Waking up on my own, getting ready for college. Sunrise got me ready for it."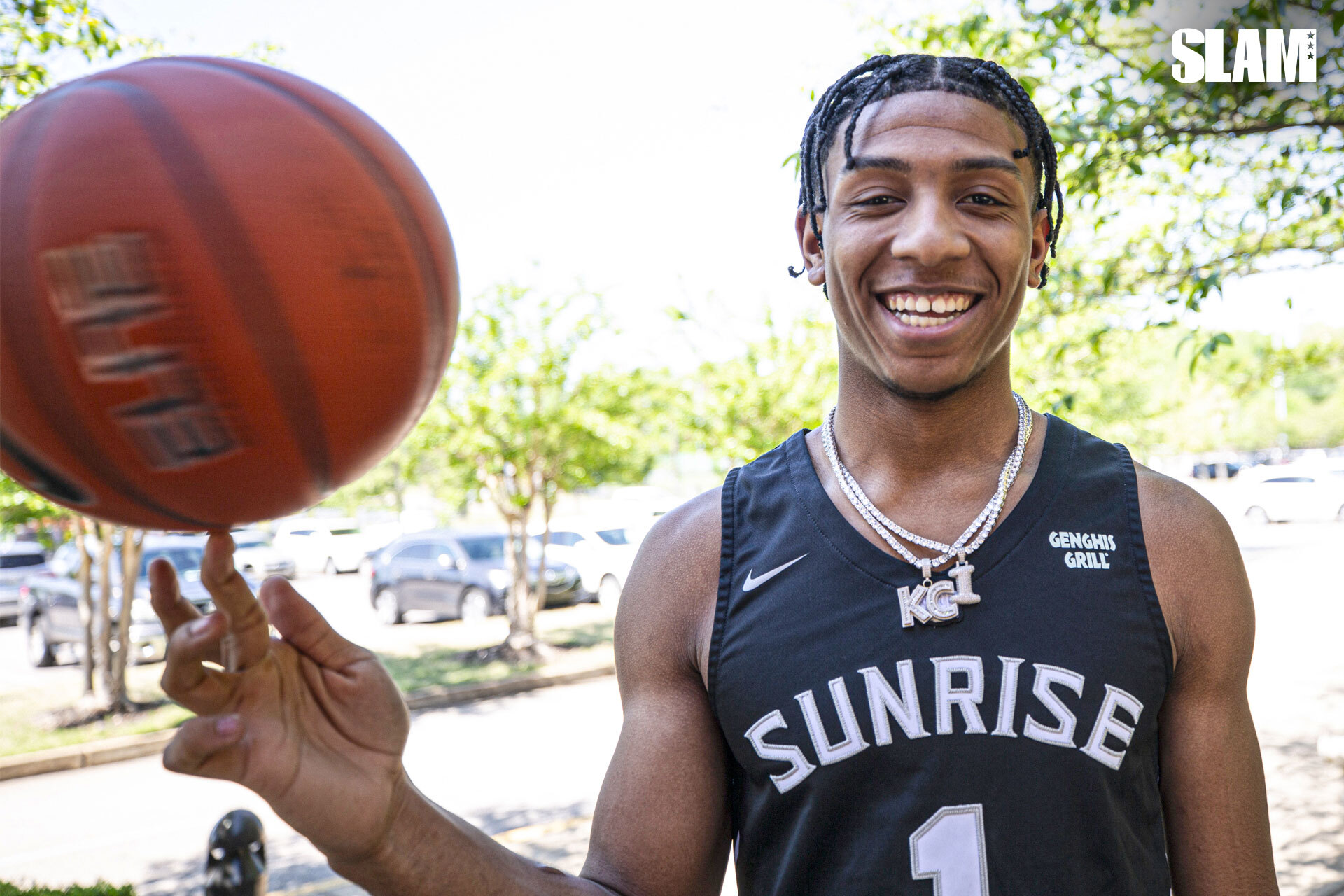 Next up is the University of Tennessee—a place that already felt right to him before he even got a scholarship offer or went on an official visit. Chandler tells the story of when he visited campus as a high school freshman for the first time. There was a football game against Alabama. "They got killed," he says of Tennessee before he burst out laughing. But the unofficial visit made a lasting impression on him regardless.
"When you go to a college, you want to see that it feels like home," he adds. "And Tennessee felt like home on an unofficial visit. I had not [even] taken an official visit and I [already] felt comfortable with the coaches, compared to the other coaches I had visited."
He isn't shying away from stating exactly what he's chasing after this upcoming season. Chandler has a list he's hoping to check off one by one beginning this fall and going straight through the winter and next spring.
"At Tennessee, I want to come in and show them why I was the number one point guard in the nation—who's coming into their program and why he should be here," says Chandler. "I want to win a national championship at Tennessee. I set goals, and my goal is I want to make them come true, and my [ultimate] goal is to go to the NBA."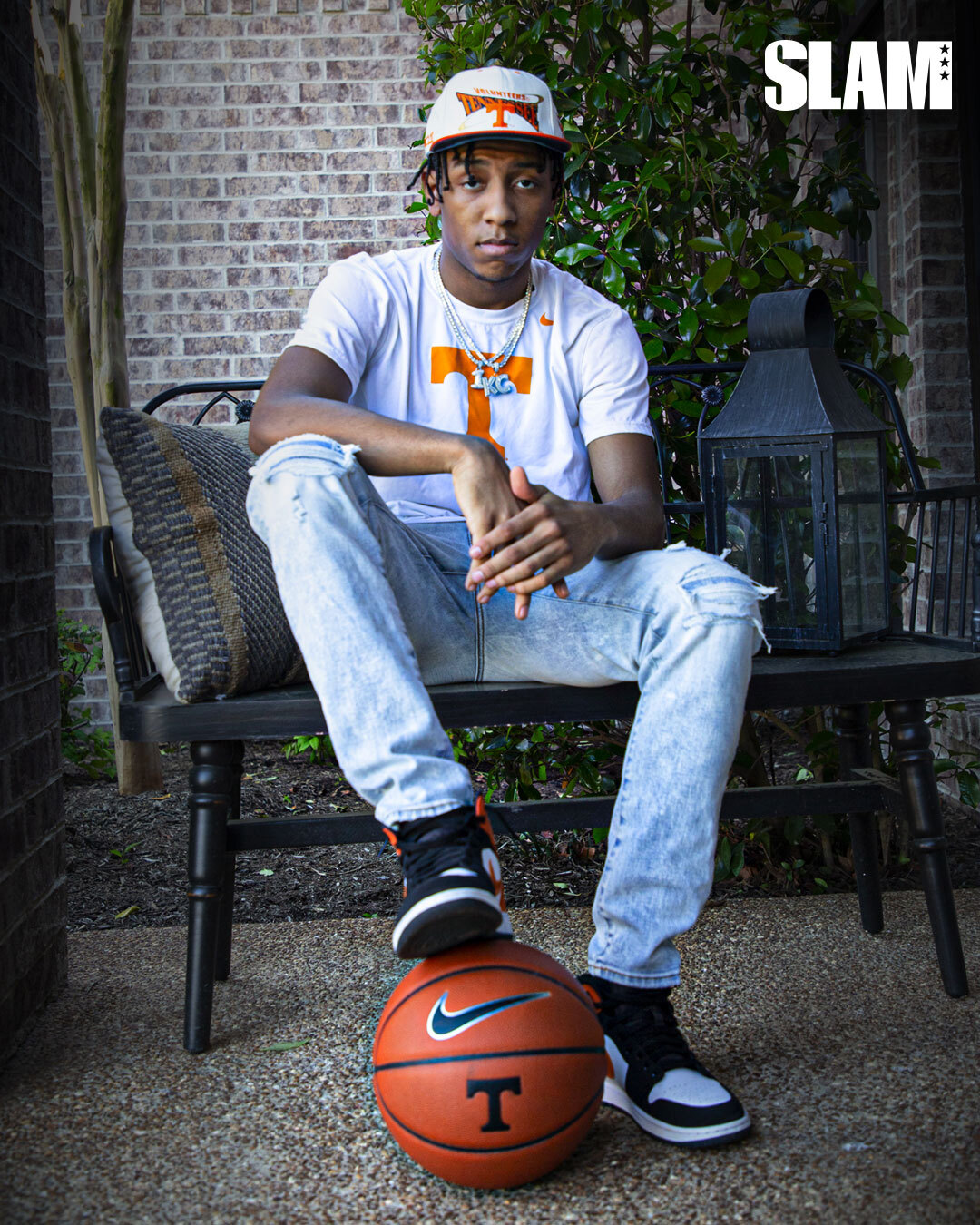 He continues listing more: "SEC Player of the Year. Win the SEC Tournament. We got a really good chance, we got a lot of good players coming back and good players that's coming in. And making it to the Final Four and winning the national championship. Those are my goals for next year."
Along the way he's developed a tight-knit friendship with current Memphis Grizzlies star Ja Morant. He says that after Ja got drafted by Memphis in the summer of 2019, the future Rookie of the Year reached out to him asking where he could get some good runs in around town. Chandler pointed him in the right direction. The two remained friends ever since. When Chandler announced his college decision date, Morant quote tweeted "my brother" with a heart emoji in support. Trae Young also quote tweeted Chandler after he announced his decision, showing love and telling him to "go crazy."
Just like Morant and Young, Chandler is a small PG by NBA standards. He's studied how they've been able to succeed at the highest level of basketball, in hopes of one day replicating them. Another small guard he admires is Chris Paul. When Chandler was invited to the CP3 Elite Guard Camp, he took advantage of the opportunity and asked the NBA superstar how he's been able to hold his own so well in the Association despite the size disadvantage. CP3's response had a lasting effect on him.
"He was like, You just gotta play physical. You have to play like a dog," recalls Chandler. "And ever since then—he had shown us clips of him when he was in the NBA—I had learned from that and I've watched the clips all the time ever since."
Chandler's confidence is limitless despite his size. He's seen how his meteoric rise over the past two years has been the result of betting on himself and sticking with his gut when it comes to decisions that require sacrificing much more than your average high school prospect. He's aware of how far his confidence has brought him, and it'll continue to be the driving force behind his success at Tennessee and beyond.
"I'm a true PG and anybody would love playing with me. I get everybody involved. The game just comes to me," says Chandler. "I can get around the rim, finish around the rim any time. People used to go under screens because I wouldn't shoot the ball, but now you really can't do that, so it's hard to defend me."
---
FOLLOW @SLAMUNIVERSITY ON INSTAGRAM FOR ALL THINGS COLLEGE HOOPS!
Portraits by Christian Quezada.
The post Kennedy Chandler is Ready Make His Mark at Tennessee appeared first on SLAM.